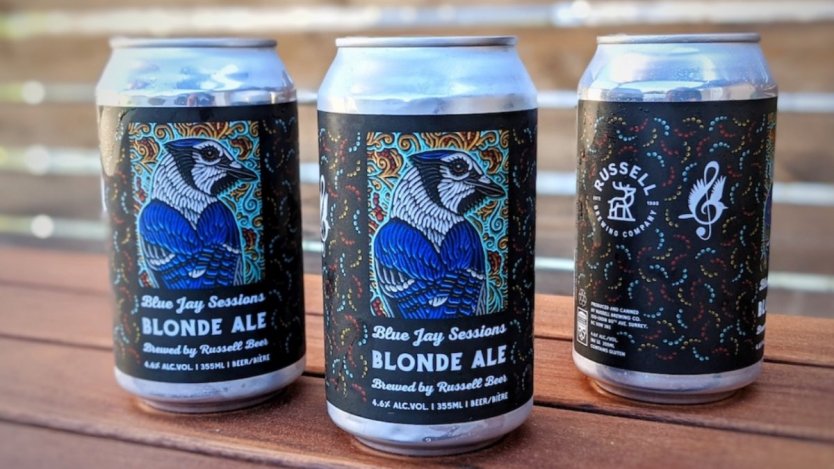 We have teamed up with the Blue Jay Sessions to bring the second installment of our Blue Jay Sessions Blonde Ale. This years label design features a vibrant woodcut art piece by celebrated queer artist Lisa Brawn. $1 from every six pack sold will be donated to Skipping Stone which provides trans and gender diverse youth, adults and families with comprehensive and low barrier access to the support they need and deserve.
"Russell Brewing is thrilled with our continued partnership with Blue Jay Sessions. This year we are excited to be able to showcase Lisa Brawn's artwork on the label and we hope you love it as much as we do," says Russell Brewing's marketing manager, Jimmy Darbyshire. "This past year has been difficult for so many and we hope this continued partnership will allow us to give back to the community we love so dearly."
The Blue Jay Sessions Blonde Ale comes in six packs of 355 mL cans and is available for purchase at select liquor stores across Alberta including Bricks Wine Co., Highlander Wine and Spirits, Urban Cellars and more.