Russell Brewing has teamed up with Great Little Box Company to help those affected by the devastating floods across British Columbia. In a time of crisis, it takes the support of everyone to aid those in need and rebuild what has been lost. We will be donating $2 from every 4 pack of this beer ($5000) to the Red Cross BC Flood & Extreme Weathers Appeal.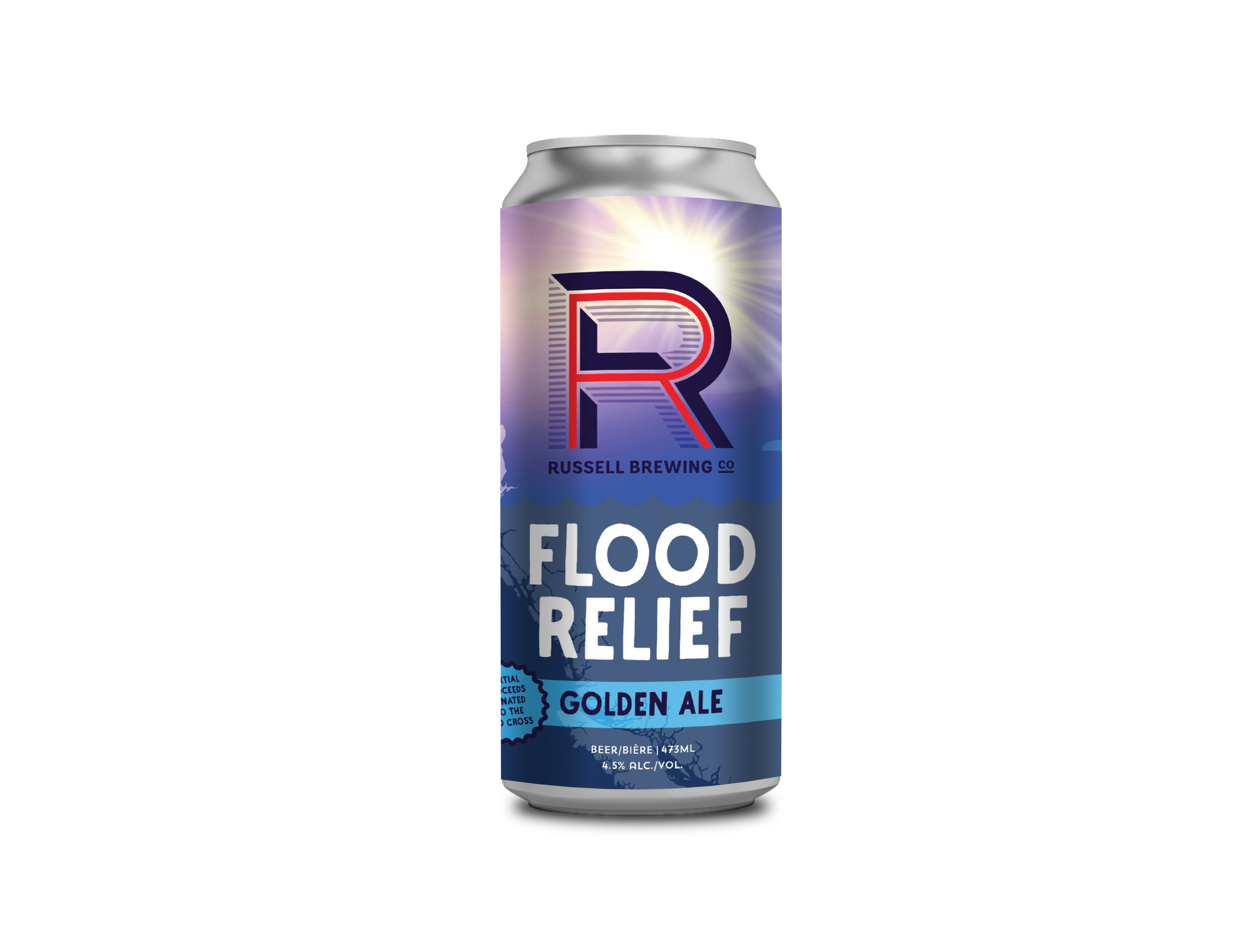 An elegant and bright golden ale, featuring hop additions of Citra and Idaho 7, lending vibrant aromas of tropical and citrus fruit.
Canadian Red Cross
Abbotsford Disaster Relief Fund
Chilliwack Search and Rescue
Mamas for Mamas
BC SPCA
Abbotsford Food Bank
United Way BC
Disaster Aid Canada
Langley Animal Protection Society
#042 Parksville South
#153 Como Lake
#160 39th & Cambie
#163 Westwood Centre
4 Mile LRS on Admirals
Black Sheep LRS
Blackfish LRS
Bottle Jockey LRS
Cascadia – Colwood (195066)-LRS
Cascadia – Langford-LRS
Cascadia – Quadra Village (195499)-LRS
Cascadia Liquor Parksville
Cascadia Liquor-Eagle Creek Inc.-LRS
Chase River Liquor Store
Customer Name
Dollarton LRS
Everything Wine
Gramma's Marine Beer & Wine
Jolly Coachman Beer & Wine Store
Liberty Wines Vancouver (West 8th Ave)
Lighthouse LRS
Liquor Express – Esquimalt (195344)
Liquor Express – Harris Green (195360)
Liquor Express – Keating (195191) -LRS
Liquor Plus – Cobble Hill (195339)
Liquor Plus – Royal Oak (195322)
Lulu Island Liquor Store
Mid Island Liquor-Berkleys Corner
Mid Island Liquor-Parksville North
Outpost Liquor Store (The)
Ridgeway Beer Wine Spirits
Select Liquor Store
Six Mile Liquor Express
Spinnakers (195209) Vic West
Spinnakers at James Bay
The Landing LRS (Island)
Toby's LRS – Commercial Dr.
Upper Ganges LRS
Vancouver 1st Ave Liquor Store